VR has made a significant leap in recent years, moving from heavy prototypes to mobile and affordable headsets. The number of sold devices is increasing and content is becoming more immersive and realistic.
VR finds new ways of a practical and commercial application as well. For example, virtual reality in real estate that agencies and realtors may leverage to attract customers and reduce costs for visiting properties.
From 2015 on VR has emerged as a new marketing tool in many industries, including real estate. Agencies began to show multi-million dollar apartments and houses located in Los Angeles, New York City, and Hamptons to potential buyers, via the Samsung Gear VR headset.
Since then the number of VR real estate projects has been mounting. Also, VR itself became more versatile and dynamic, and experts predict a steady rise of VR in real estate. Total revenue estimation of VR/AR software in this industry is $2,6 billion by 2025. Though big challenges are still ahead, including the production of high-quality content, reducing time to create it and headset prices.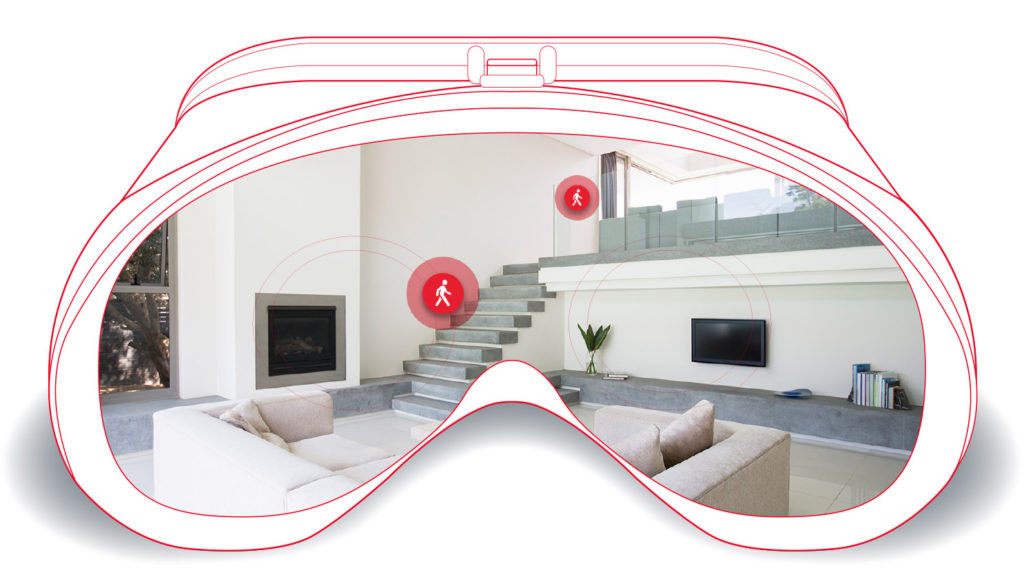 Practical appeal of real estate VR
Buying property for personal needs or business requires a lot of time and patience. It gets even tougher when the property and the customer are geographically distant. Virtual reality has the potential to save time and money for real estate preview, by visiting realty remotely. Any modern VR headset is capable of demonstrating such real estate virtual tours. That could be guided tours in 360-video format or interactive tours with free navigation throughout sites.
VR can also assist the sales of property under construction. Marketers and real estate agents always struggle in advertising such housings because of lack of actual objects to see. And architectural 3D visualization allows seeing the future look of exterior or even interior designs.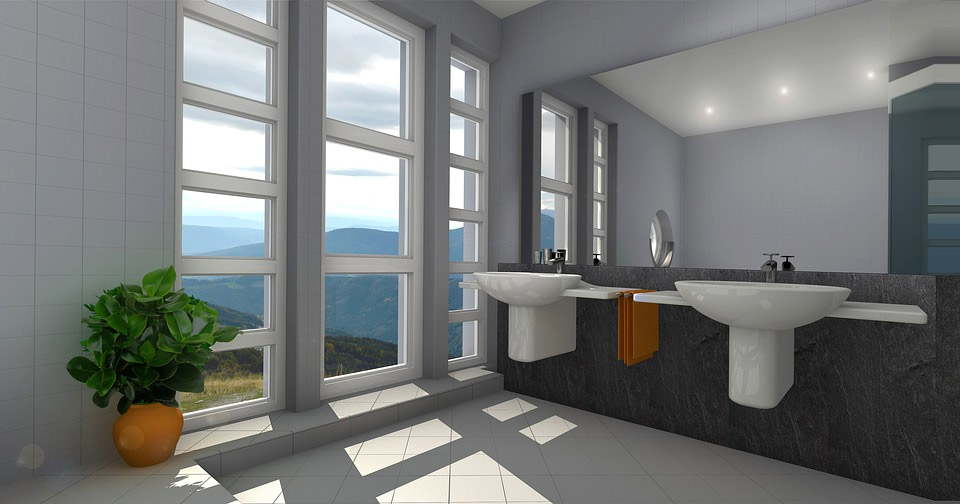 Pale walls, the absence of furniture, no decorations, etc. can greatly reduce the chances to sell the apartments. Beginning far back from 1985, agencies started to collaborate with interior designers to show enhance properties. It is called staging. They saw that staged houses required 80% less time to sell. This method can be implemented into virtual showcases too. Moreover, virtual staging costs less than the real one.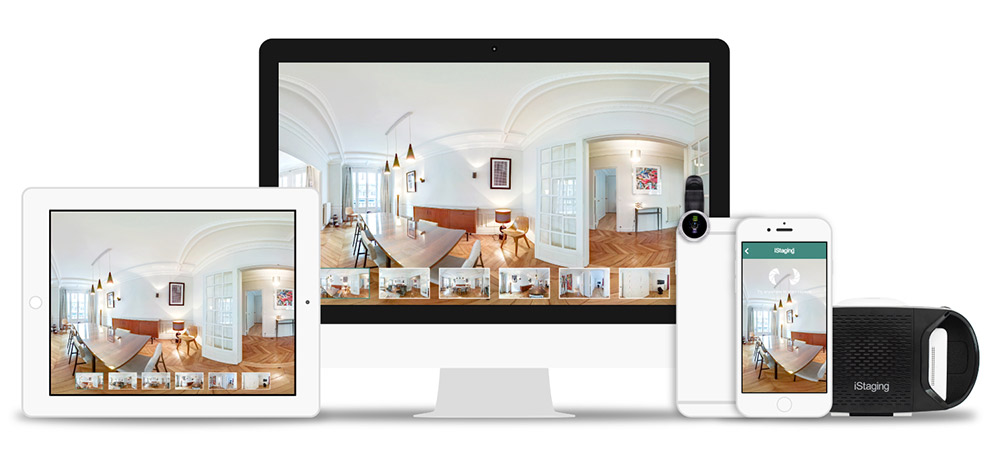 In addition, staging of the property offers an extra option beneficial both to agent or homeowners. Besides helping to create a nice impression, virtual interior design can be a part of v-commerce. Any element of decor within three-dimensional tours can be set with a purchase option.
Find VR/AR developers
Post your project or request a dedicated team – we'll quickly match you with the right experts
Benefits of Virtual Reality in real estate
Today's technologies are valued mostly for making lives easier and more convenient,  work environments more sustainable. Virtual Reality has several advantages to offer to business areas, including real estate.
Saving time. Nothing is as valuable as time. Thanks to VR, the search and review of a new property can become a faster process. With virtual tours, there is no need to spend days and hours visiting properties. Both buyers and realtors can simply use VR headset in the office or at home anytime.
Saving money. At first glance, VR seems expensive and hi-tech, especially virtual tours with quality graphics and commercial features. But expenses prove to be worth profiting from saving on advertising materials (printed and online), and on property staging. Real interior design, delivery, and placement of furniture can be substituted by 3D models, reusable for different locations.

Creating emotional engagement. Unlike 2D print visualization, virtual tours provide immersion and realistic presence feel.  There's no rush, only freedom of exploration and interaction for a viewer. Viewing pictures or videos is nothing like moving by yourself from one room to another. It surely helps to close the deal, by invoking the sense of ownership.
Worldwide offering. Virtual Reality eliminates distances. That's why since first VR tours were created the realtors started to expand their client base, not limited to local buyers. The world is more cosmopolitan today, people are moving from place to place, and even hemispheres. And virtual reality can impact the global offer and demand in real estate.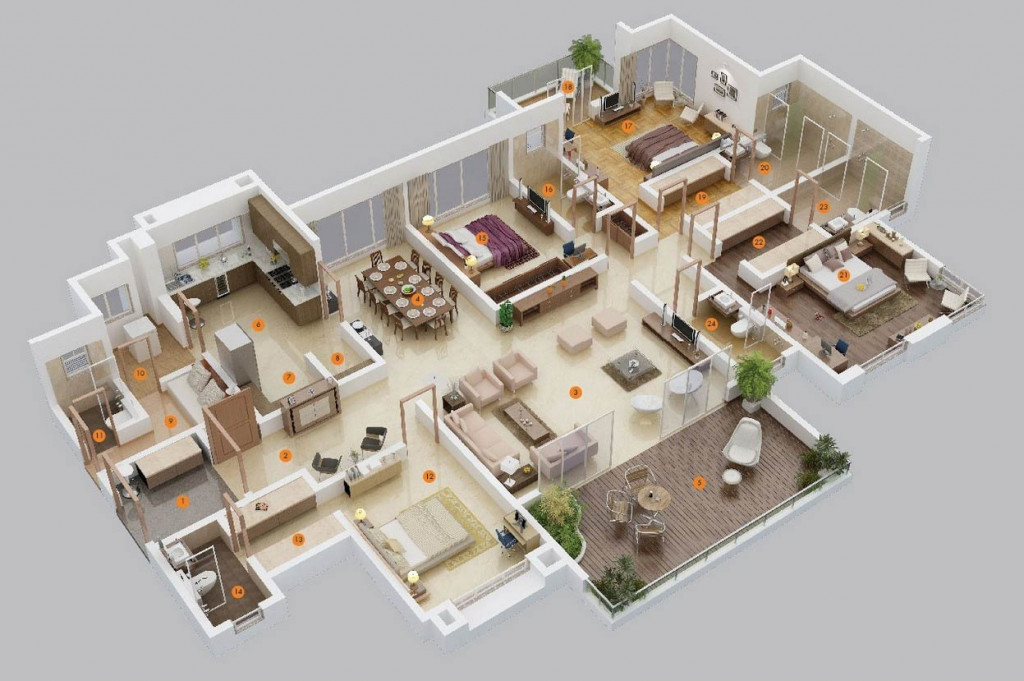 Examples of real estate VR
For staging services to real estate agencies, there is Rooomy platform. They emphasize staged houses being sold faster and at a higher price, and they are quite right. Beside realtors, every ordinary person can become an interior designer for his/her own house via Rooomy. It offers virtual modeling options, the ability of 2D-to-3D image conversion, etc.
Virtual reality and Augmented reality technologies will reach $108 Billion.
As printed images are totally outdated, and even first virtual reality home tours, made with 360° camera, are not as up-to-date marketing tools as modern VR experiences. Matteport  provides all-in-one reality capture system with help of their unique 3D camera. This special camera allows production of real estate tours in 4K resolution.
Virtual Xperience is designed specifically for properties still under construction. They create VR content for realtors and construction companies, which shows unfinished residences in the best way. 3D visualizations available for online use or VR headsets like Oculus Rift, HTC Vive.
Related Posts
It seems that visitors to Croatia want to let all of their…

Real Estates Croatia Test